Pinnacle Enterprises Canada
Healthcare Safety Info-eLink™
"Dedicated to Total Quality Healthcare Safety Management Excellence
and Achieving Safe Patient Care"
MISSION
To achieve high quality safe patient care, improving the quality of occupational health and safety in healthcare must be a priority. My goal in this effort is to provide a high quality comprehensive user-friendly website with well-organized Internet links to credible sources of health and safety information primarily related to healthcare. Healthcare Safety Info-eLink™ is a not-for-profit service offered by Christopher Lipowski for occupational health and safety professionals who are committed and dedicated to advancing safe working conditions in healthcare as well as in all other occupational sectors.
GUIDING PRINCIPLE
Maximize Efforts to Improve Safe Patient Care in Hospitals through improving Healthcare Workplace Health and Safety Conditions and Practices. To close the gap between best practice and common practice by encouraging hospitals to reach levels of quality and safety that are comparable to those of the best high-reliability organizations.
PURPOSE
Data on the Canadian workforce has consistently indicated that healthcare workers are at greater risk of workplace injuries and more mental health problems than any other occupational group Health Canada. In the U.S. for example:
Health Care is the second-fastest-growing sector of the U.S. economy, employing over 12 million workers. Women represent nearly 80% of the health care work force. Health care workers face a wide range of hazards on the job, including needlestick injuries, back injuries, latex allergy, violence, and stress. Although it is possible to prevent or reduce health care worker exposure to these hazards, health care workers actually are experiencing increasing numbers of occupational injuries and illnesses. Rates of occupational injury to health care workers have risen over the past decade. By contrast, two of the most hazardous industries, agriculture and construction, are safer today than they were a decade ago, NIOSH.
In addition to this unacceptable situation, many patients suffer preventable care-related adverse events (AEs) during hospitalization. AEs among hospital patients are unintended injuries or complications resulting in death, disability or prolonged hospital stay that arise from health care management. A study in 2004 funded by CIHI and the Canadian Institutes of Health Research found that 7.5% of adult medical or surgical patients suffered adverse events in hospital, about one third of which were deemed preventable. Although most patients recover within six months, each year between 9,250 and 23,750 Canadian adults experience a "preventable" adverse event in hospital and later die, according to the study, Baker et al. 2004. The Institute of Medicine's "To Err is Human: Building a Safer Health System" reported: "The human cost of medical errors is high. Based on the findings of one major study, medical errors kill some 44,000 people in U.S. hospitals each year. Another study puts the number much higher, at 98,000." IOM. In Canada, healthcare acquired infections or nosocomial infections, affect more than 220,000 people annually resulting in excess of 8,000 deaths in Canadian hospitals each year. Therefore, patient safety in Canadian healthcare organizations has become an increasingly important topic and led to the creation of the Canadian Patient Safety Institute (CPSI). A study by the CPSI estimated the economic burden of adverse events in Canada in 2009-2010 was 1.1 billion dollars. This estimate did not include the direct costs of care after hospital discharge, or societal costs of illness, such as loss of functional status or occupational productivity. To address the issue of identifying strategies for improving patient care, much valuable effort has been focused on application of new technologies, developing better communication and coordination among clinicians, and creation of a patient adverse (sentinel) event information database to be shared by hospitals for learning purposes, Canadian College of Health Service Executives - ppt. However, a growing body of research indicate that healthcare worker health and safety conditions are not just an important but an essential factor associated with the quality of patient care, Yassi, A. For example, OSHA (U.S.) reports that workplace safety also affects patient care. OSHA recommends hospitals develop a health and safety management system with a holistic approach that integrates patient safety and employee safety programs, Safety and Health Management Systems: A Road Map for Hospitals. Dr. Lucian Leape endorses OSHA Programs on Health Care Worker Safety: "Many of us in medicine have long recognized that hospitals can be dangerous places not only for patients who are at risk of experiencing a medical error or an adverse event, but also for nurses, physicians, and other health care workers", National Patient Safety Foundation. The 2004 Canadian Adverse Events Study suggested, "The greatest gains in improving patient safety will come from modifying the work environment of healthcare professionals, creating better defenses for averting adverse events and mitigating their effects", The Role of Healthcare Environments in Shaping a Safety Culture - Lowe, G.S. The Joint Commission published a monograph recently stating that greater awareness of the potential synergies between patient and worker health and safety activities is required, Improving Patient and Worker Safety. One major step that healthcare institutions can take toward championing patient and healthcare worker safety, according to the monograph, is becoming a high-reliability healthcare organization (HRO) -- described as "systems operating in hazardous conditions that have fewer than their fair share of adverse events". The monograph also identifies functional management systems and processes, strategies and tools that have been used to successfully integrate health and safety activities. A report by The Lucian Leape Institute presents details on healthcare safety challenges. Therefore, efforts to increase the quality of hospital occupational health and safety conditions and practices can be expected to have a direct positive impact on patient safety outcomes and an overall reduction in healthcare costs, Nichol, K.
One strategy to achieve sustainable healthcare safety performance excellence is to implement an "Integrated Healthcare Safety Management System", a holistic approach that manages patient and staff safety programs together. Since the first step toward solving a problem is to understand it and knowledge is essential for advancing meaningful safety improvement initiatives to their maturity, this web service was founded to provide a simplified and efficient means of accessing credible, useful healthcare occupational, environmental and patient safety information.
Christopher Lipowski, CRSP
---
INSPIRING QUOTES
The Quality Worklife-Quality Healthcare Collaborative defines a healthy healthcare workplace as: A work setting that takes a strategic and comprehensive approach to providing the physical, cultural, psychosocial and work/job design conditions that maximize health and well-being of healthcare providers, quality of patient outcomes and organizational performance. "A fundamental way to better healthcare is through healthier healthcare workplaces. "It is unacceptable to work in, receive care in, govern, manage and fund unhealthy healthcare workplaces."
"Many healthcare leaders are reluctant to commit to the goal of "High-Reliability" because they regard it as unrealistic, unachievable or a distraction from their current serious fiscal and regulatory pressures. One of the important roles for policymakers and stakeholders is to encourage, persuade and demand that healthcare organizations embark on this journey. The Joint Commission also encourages and invites them to join us on the journey to High-Reliability, because all patients deserve safe care."
~ Mark R. Chassin, M.D., FACP, M.P.P., M.P.H. President and Chief Executive Officer, The Joint Commission
"Workplace safety is inextricably linked to patient safety. Unless caregivers are given the protection, respect, and support they need, they are more likely to make errors, fail to follow safe practices, and not work well in teams."
~ National Patient Safety Foundation, Lucian Leape Institute.
"Culture clearly announces every day to every worker whether safety is a key value...it determines the extent of casualties, trauma disorders, stress claims and compensation paid...and it dictates whether elements of a safety system succeed or fail. The goal is to change your companyís culture until safety becomes an internal value that is incorporated in every plan, decision, and work activity. In the new safety culture, every employee will know that the only way to do anything is safely."
~ Dr. Dan Petersen
"Unsafe acts are like mosquitoes. You can try to swat them one at a time, but there will always be others to take their place. The only effective remedy is to drain the swamps in which they breed. In the case of errors and violations, the "swamps" are equipment designs that promote operator error, bad communications, high workloads, budgetary and commercial pressures, procedures that necessitate their violation in order to get the job done, inadequate organization, missing barriers, and safeguards . . . the list is potentially long but all of these latent factors are, in theory, detectable and correctable before a mishap occurs."
~ Dr. James T. Reason.
"We cannot solve our problems with the same thinking we used when we created them."
~ Albert Einstein
---
OCCUPATIONAL HEALTH AND SAFETY ETHICS
International Code of Ethics for Occupational Health Professionals (pdf)
Professional Ethics For the OHS Professional
Dr. Peter Strahlendorf (ppt)
---
OCCUPATIONAL AND ORGANIZATIONAL PSYCHOLOGY
Workplace Stress: A Collective Challenge - (ILO) International Labour Office (pdf)
Guidance on the Management of Psychosocial Risks in the Workplace - BSi (pdf)
Psychological Health & Safety - An Action Guide for Employers - Mental Health Commission of Canada (pdf)
A Handbook on Preventing and Addressing Workplace Bullying and Harassment - WorkSafe BC (pdf)
Preventing Violence and Harassment at the Workplace - Work Safe Alberta (pdf)
National Standard of Canada for Psychological Health and Safety in the Workplace
Guarding Minds @ Work 2.0 - A Workplace Guide to Psychological Health and Safety
Organizational Narcissism and Virtuous Behavior - Dennis Duchon, Brian Drake (pdf)
---
CLIMATE CHANGE AND HEALTHCARE
Canadian Association of Physicians for the Environment
The Impacts of Climate Change on Human Health in the United States: A Scientific Assessment (U.S. Global Change Research Program)
Preparing the Health Care Industry for Climate Change (ICLEI Canada)
Health Impacts of Climate Change (NIH)
Climate Effects on Health (CDC)
---
OCCUPATIONAL AND PUBLIC HEALTH AND SAFETY NEWS
Approximately 10,000 Canadians Die Every Year as a Result an Infection Acquired in Health Care Buildings - Introduction to CSA Z317.13 - Public Health Ontario - (pdf)
Medical Error — The Third Leading Cause of Death in the U.S.
- Martin A Makary, Michael Daniel (BMJ Publishing Group Ltd)
Worker Safety in Hospitals (U.S. OSHA)
Physician Burnout Is a Public Health Crisis, Ethicist Says
- Arthur L. Caplan, PhD (Medscape)
Lyme Disease Increase Alarms Canada's Top Doctor (CBC)
Zika and Guillain-Barré Syndrome (CDC)
WHO: Zika Could Cause Severe Public Health Crisis (YouTube)
Asbestos-Linked Cancer on the Rise (Carcinogens in the News - CAREX Canada)
CANADA 'MOVING FORWARD' ON ASBESTOS BAN, JUSTIN TRUDEAU SAYS - (Occupational Cancer Research Centre)
Formaldehyde Confirmed as Known Human Carcinogen -
The National Academies of Sciences, Engineering, and Medicine
National Guidelines for the Prevention of Nosocomial Invasive Aspergillosis During Construction/Renovation Activities - National Disease Surveillance Centre (pdf)
U.S. OSHA's Final Rule to Protect Workers from Exposure to Respirable Crystalline Silica
Latest Edition of NIOSH Manual of Analytical Methods
(5th edition) Now Available - (NIOSH)
Radon in The Workplace - (Ontario Ministry of Labour)
Healthy Lifestyle Could Prevent Half of All Cancer Deaths -
Harvard T.H. Chan School of Public Health
The Centre for Research Expertise in Occupational Disease -
A Collaborative Program of the University of Toronto and St Michael's Hospital (Funded by the Ontario Ministry of Labour)
---
ABOUT THE WEBSITE FOUNDER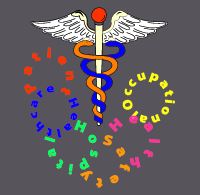 Healthcare Safety Info-eLink™ Website
founded by Christopher J. Lipowski, CRSP,
Senior Occupational Health and Safety Management Specialist / Consultant, former McGill University Health and Safety Officer is dedicated to the memory of Z.J. Lipowski, M.D. author of The Theory of Attractive Stimulus Overload and Affluence, Information Inputs and Health.
---
LinkedIn - Christopher Lipowski, CRSP
---
Last updated May 2016
Legal Disclaimer
Access the Pinnacle Enterprises Canada Legal Disclaimer