Pinnacle Enterprises Canada
Healthcare Safety Info-eLink™
"Dedicated to Promoting Healthcare Occupational Health and Safety Management Excellence and Safe Patient Care"
MISSION
To achieve high quality safe patient care, improving the quality of occupational health and safety in healthcare must be a priority. My goal in this effort is to provide a high quality comprehensive user-friendly website with well-organized Internet links to credible sources of health and safety information primarily related to healthcare. Healthcare Safety Info-eLink™ is a not-for-profit service offered by Christopher Lipowski for occupational health and safety professionals who are committed and dedicated to advancing safe working conditions in healthcare as well as in all other occupational sectors.
GUIDING PRINCIPLE - "First Do No Harm"
Maximize Efforts to Improve Safe Patient Care in Hospitals through improving Healthcare Workplace Health and Safety Conditions and Practices. To close the gap between best practice and common practice by encouraging hospitals to reach levels of quality and safety that are comparable to those of the best high-reliability organizations.
PURPOSE
Data on the Canadian workforce has consistently indicated that healthcare workers are at greater risk of workplace injuries and more mental health problems than any other occupational group Health Canada. In the U.S. for example:
Health Care is the second-fastest-growing sector of the U.S. economy, employing over 12 million workers. Women represent nearly 80% of the health care work force. Health care workers face a wide range of hazards on the job, including needlestick injuries, back injuries, latex allergy, violence, and stress. Although it is possible to prevent or reduce health care worker exposure to these hazards, health care workers actually are experiencing increasing numbers of occupational injuries and illnesses. Rates of occupational injury to health care workers have risen over the past decade. By contrast, two of the most hazardous industries, agriculture and construction, are safer today than they were a decade ago, NIOSH.
In addition to this unacceptable situation, many patients suffer preventable care-related adverse events (AEs) during hospitalization. AEs among hospital patients are unintended injuries or complications resulting in death, disability or prolonged hospital stay that arise from health care management. A study in 2004 funded by CIHI and the Canadian Institutes of Health Research found that 7.5% of adult medical or surgical patients suffered adverse events in hospital, about one third of which were deemed preventable. Although most patients recover within six months, each year between 9,250 and 23,750 Canadian adults experience a "preventable" adverse event in hospital and later die, according to the study, Baker et al. 2004. The Institute of Medicine's "To Err is Human: Building a Safer Health System" reported: "The human cost of medical errors is high. Based on the findings of one major study, medical errors kill some 44,000 people in U.S. hospitals each year. Another study puts the number much higher, at 98,000." IOM. In Canada, healthcare acquired infections or nosocomial infections, affect more than 220,000 people annually resulting in excess of 8,000 deaths in Canadian hospitals each year. Therefore, patient safety in Canadian healthcare organizations has become an increasingly important topic and led to the creation of the Canadian Patient Safety Institute (CPSI). A study by the CPSI estimated the economic burden of adverse events in Canada in 2009-2010 was 1.1 billion dollars. This estimate did not include the direct costs of care after hospital discharge, or societal costs of illness, such as loss of functional status or occupational productivity. To address the issue of identifying strategies for improving patient care, much valuable effort has been focused on application of new technologies, developing better communication and coordination among clinicians, and creation of a patient adverse (sentinel) event information database to be shared by hospitals for learning purposes, Canadian College of Health Service Executives - ppt. However, a growing body of research indicate that healthcare worker health and safety conditions are not just an important but an essential factor associated with the quality of patient care, Yassi, A. For example, OSHA (U.S.) reports that workplace safety also affects patient care. OSHA recommends hospitals develop a health and safety management system with a holistic approach that integrates patient safety and employee safety programs, Safety and Health Management Systems: A Road Map for Hospitals. Dr. Lucian Leape endorses OSHA Programs on Health Care Worker Safety: "Many of us in medicine have long recognized that hospitals can be dangerous places not only for patients who are at risk of experiencing a medical error or an adverse event, but also for nurses, physicians, and other health care workers", National Patient Safety Foundation. The 2004 Canadian Adverse Events Study suggested, "The greatest gains in improving patient safety will come from modifying the work environment of healthcare professionals, creating better defenses for averting adverse events and mitigating their effects", The Role of Healthcare Environments in Shaping a Safety Culture - Lowe, G.S. The Joint Commission published a monograph recently stating that greater awareness of the potential synergies between patient and worker health and safety activities is required, Improving Patient and Worker Safety. One major step that healthcare institutions can take toward championing patient and healthcare worker safety, according to the monograph, is becoming a high-reliability healthcare organization (HRO) -- described as "systems operating in hazardous conditions that have fewer than their fair share of adverse events". The monograph also identifies functional management systems and processes, strategies and tools that have been used to successfully integrate health and safety activities. A report by The Lucian Leape Institute presents details on healthcare safety challenges. Therefore, efforts to increase the quality of hospital occupational health and safety conditions and practices can be expected to have a direct positive impact on patient safety outcomes and an overall reduction in healthcare costs, Nichol, K.
One strategy to achieve sustainable healthcare safety performance excellence is to implement an "Integrated Healthcare Safety Management System", a holistic approach that manages patient and staff safety programs together. Since the first step toward solving a problem is to understand it and knowledge is essential for advancing meaningful safety improvement initiatives to their maturity, this web service was founded to provide a simplified and efficient means of accessing credible, useful healthcare occupational, environmental and patient safety information.
Christopher Lipowski, CRSP
---

ABOUT THE WEBSITE FOUNDER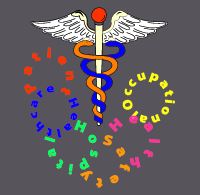 Healthcare Safety Info-eLink™ Founded and managed by Christopher J. Lipowski, CRSP,
Senior Occupational Health and Safety Specialist / Healthcare Management Consultant, first and former McGill University Health and Safety Officer - is dedicated to the memory of Z.J. Lipowski, M.D. author of The Theory of Attractive Stimulus Overload and Affluence, Information Inputs and Health.
---
LinkedIn - Christopher Lipowski, CRSP
Occupational Health and Safety Services
---

INSPIRING QUOTES
The Quality Worklife-Quality Healthcare Collaborative defines a healthy healthcare workplace as: A work setting that takes a strategic and comprehensive approach to providing the physical, cultural, psychosocial and work/job design conditions that maximize health and well-being of healthcare providers, quality of patient outcomes and organizational performance. "A fundamental way to better healthcare is through healthier healthcare workplaces. "It is unacceptable to work in, receive care in, govern, manage and fund unhealthy healthcare workplaces."
"Many healthcare leaders are reluctant to commit to the goal of "High-Reliability" because they regard it as unrealistic, unachievable or a distraction from their current serious fiscal and regulatory pressures. One of the important roles for policymakers and stakeholders is to encourage, persuade and demand that healthcare organizations embark on this journey. The Joint Commission also encourages and invites them to join us on the journey to High-Reliability, because all patients deserve safe care."
~ Mark R. Chassin, M.D., FACP, M.P.P., M.P.H. President and Chief Executive Officer, The Joint Commission
"Workplace safety is inextricably linked to patient safety. Unless caregivers are given the protection, respect, and support they need, they are more likely to make errors, fail to follow safe practices, and not work well in teams."
~ National Patient Safety Foundation, Lucian Leape Institute.
"Culture clearly announces every day to every worker whether safety is a key value...it determines the extent of casualties, trauma disorders, stress claims and compensation paid...and it dictates whether elements of a safety system succeed or fail. The goal is to change your companyís culture until safety becomes an internal value that is incorporated in every plan, decision, and work activity. In the new safety culture, every employee will know that the only way to do anything is safely."
~ Dr. Dan Petersen
"Unsafe acts are like mosquitoes. You can try to swat them one at a time, but there will always be others to take their place. The only effective remedy is to drain the swamps in which they breed. In the case of errors and violations, the "swamps" are equipment designs that promote operator error, bad communications, high workloads, budgetary and commercial pressures, procedures that necessitate their violation in order to get the job done, inadequate organization, missing barriers, and safeguards . . . the list is potentially long but all of these latent factors are, in theory, detectable and correctable before a mishap occurs."
~ Dr. James T. Reason.
---

HEALTHCARE AND HEALTH AND SAFETY ETHICS
International Code of Ethics for Occupational Health Professionals (pdf)
National Association for Healthcare Quality - Code of Ethics and Standards of Practice
Professional Ethics For the OHS Professional
Dr. Peter Strahlendorf (ppt)
---

OCCUPATIONAL AND ORGANIZATIONAL PSYCHOLOGY
---

SAFETY CULTURE IN HEALTHCARE ORGANIZATIONS
---

OCCUPATIONAL AND HEALTH AND SAFETY NEWS
(and noteworthy information)
Bill Gates Warns That A Devastating Pandemic Is Right Around The Corner (TheHuffingtonPost.com, Inc.)
Dysfunctional Leadership = Dysfunctional Organization: The Politics of Failure: Workplace Politics & Poor Performance - (Med Jones, International Institute of Management)
February 28 is Repetitive Strain Injuries Awareness Day (Ontario Ministry Of Labour)
Ontario Bill Proposes to Create "Health and Safety Management System" under OHSA - Chelsea Rasmussen (Dentons)
Health and Safety Management Systems for Healthcare (Ontario Public Services Health & Safety Association)
Drug-resistant 'nightmare bacteria' show worrisome ability to diversify and spread ( Harvard T.H. Chan School of Public Health)
A Nevada woman dies of a superbug resistant to every available antibiotic in the US - (STAT)
No Antibiotic In The U.S. Could Save This Woman. We Should All Be Worried. - (TheHuffingtonPost.com, Inc.)
The Review on Antimicrobial Resistance (MAY 2016)
Antibiotic / Antimicrobial Resistance (CDC)
NDM-1 Superbug - Dr. R V S N Sarma, MD., MSc (Canada) FIMSA, Senior Consultant physician
'Superbug' found in Pennsylvania patient highlights dangers of antibiotic resistance - Harvard Chan School of Public Health
13 Cases of 'Superbug' Fungal Infection in U.S. (CDC)
Clinical Alert to U.S. Healthcare Facilities - Global Emergence of Invasive Infections Caused by the Multidrug-Resistant Yeast Candida auris - healthcare-associated infections with high mortality (CDC)
Approximately 10,000 Canadians Die Every Year as a Result an Infection Acquired in Health Care Buildings - Introduction to CSA Z317.13 - Public Health Ontario - (pdf)
All forms of asbestos (chrysotile, crocidolite, amosite, tremolite, actinolite and anthophyllite) are carcinogenic to humans (Group 1). - IARC (pdf)
New cases of mesothelioma and asbestos-related lung cancer in one year cost $1.9B (Institute for Work & Health)
Asbestos - (There is no "SAFE" level of asbestos exposure for any type of asbestos fiber) - (U.S. OSHA)
Occupant Notification in Buildings Containing Asbestos - (U.S. EPA)
Full Asbestos Ban, changed codes and regulations expected by 2018 - Candian Government to prohibit asbestos in new construction and renovations, ban it in imports such as brake pads (CBC News)
Asbestos-Linked Cancer on the Rise (Carcinogens in the News - CAREX Canada)
National Safety Council survey finds workers in high-risk jobs are afraid to report safety issues. 41 percent of employees working in healthcare settings, said they were afraid to report safety issues.
Workers' compensation tribunals have broad ability to weigh evidence (Thomson Reuters Canada)
Investigating work refusals - Canadian Occupational Safety Videos (Thomson Reuters Canada)
Ensuring Staff Are Safe and Healthy: The Role of Health Care Supervisors (Health Care Safety Professionals Association of BC)
Psychologically Unhealthy Work & Management - A Human Rights Violation? (Douglas LaBier Ph.D. - Psychology Today
Credentials Versus Competence - by Glyn Jones (COS - Thomson Reuters Canada)
Suicide Among Physicians Is A Public Health Crisis - Amitha Kalaichandran (TheHuffingtonPost.com)
National Academy of Medicine Launches 'Action Collaborative' to Promote Clinician Well-Being and Combat Burnout, Depression, and Suicide Among Health Care Workers (The National Academies of Sciences, Engineering, and Medicine)
Robotic Surgical Tools Tough to Keep Clean - Findings suggest better cleaning procedures, more monitoring of instruments would help (MedlinePlus / NIH)
Contaminated Devices Putting Open-Heart Surgery Patients at Risk (CDC)
Work Disability Prevention Management System Standard Development Project (CSA Group)
Back pain at work: Preventing pain and injury ( Mayo Foundation for Medical Education and Research)
MSDs involving non-client-handling (Ontario Ministry of Labour - August 19, 2016 - Healthcare Sector) - Prevent Musculoskeletal Disorders (MSDs) in Health Care Workplaces
CSA-Z412-00 (R2016) - Guideline on Office Ergonomics
Manual Material Lifting (Workers Health & Safety Centre)
Ergonomic Guidelines for Manual Material Handling (CDC)
Calculating Recommended Weight Limit (RWL) - (CCOHS)
Performing A Physical Demands Analysis - (Safe Workplace Promotion Services Ontario)
Ergonomics for Healthcare Environments by T. Springer - (Knoll)
Participatory Ergonomics Programs – 9 keys to success - (Humantech Inc.)
Key Differences Found in Return-to-Work Process for MSD and Psychological Claims (IWH)
Workplace psychosocial and organizational factors for neck pain in workers in the United States (Wiley Online Library)
Slippery boots: Most winter footwear fails test of walking on ice (CBC News)
Radon in the workplace (Ontario Ministry of Labour)
Recognizing Radon - Podcast - (CCOHS)
Alert: Mould in Workplace Buildings - Ministry of Labour Ontario
Mold remediation in a hospital - Toxicol Ind Health. 2009 Oct-Nov; 25(9-10):723-30 (NCBI)
Legionnaires' Disease -
Use water management programs in buildings to help prevent outbreaks (CDC)
About Ebola Virus Disease (CDC)
Global Guidelines for the Prevention of Surgical Site Infection (NCBI)
The NIOSH eDoc: New way to get NIOSH information on the Move (NIOSH)
Discovery of first mcr-1 gene in E. coli bacteria found in a human in United States (CDC)
Nurses' uniforms: How many bacteria do they carry after one shift? (J Public Health Epidemiol. 2012 Dec; 4(10): 311–315)
The Potential for Airborne Dispersal of Clostridium difficile from Symptomatic Patients (Oxford Journals Volume 50, Issue 11)
Indoor Air Quality - The role of HVAC Systems in Healthcare Facilities
Indoor Air Pollution: An Introduction for Health Professionals (EPA)
Microbiomes in the Built Environment-Sept 23 2016 (EPA) - YouTube
Nontuberculous Mycobacterium Infections Associated with Heater-Cooler Devices: FDA Safety Communication (October 15, 2015)
Are Hospital Floors an Underappreciated Reservoir for Transmission of Clostridium Difficile and Methicillin-resistant Staphylococcus aureus?
The Joint Commission - Environment of Care (EC) Chapter Revision Effective January 9, 2017
ISO 45001 on occupational health and safety has been approved for draft international standard public consultation (ISO)
Understanding the Role of Contaminated Air in Healthcare Acquired Infections (Webinar) - Infection Control Today
Z316.5-15 Fume Hoods and Exhaust Systems Standard - (CSA)
Laboratory Ventilation Codes and Standards - (Siemens Industry, Inc.)
Effects of work practices and upper body movements on the performance of a laboratory fume hood - Ahn, K. et al.,J. Chem. Health Safety (2016)
Toxicoepigenetics: The Interface of Epigenetics and Risk Assessment - Event: November 2–4, 2016 Tysons, Virginia (Society of Toxicology )
NIOSH Study Finds Widespread Use of Scavenging Systems to Control Waste Anesthetic Gases During Medical Procedures, but Other Recommended Controls Lacking
NIOSH List of Antineoplastic and Other Hazardous Drugs in Healthcare Settings, 2016 - (pdf)
National Guidelines for the Prevention of Nosocomial Invasive Aspergillosis During Construction/Renovation Activities - National Disease Surveillance Centre (pdf)
Night Shift Work and Breast Cancer Incidence: Three Prospective Studies and Meta-analysis of Published Studies (R.C. Travis et al - JNCI J Natl Cancer Inst (2016) 108 (12)
Printer Emitted Particles: Are they safe? (Center for Nanotechnology and Nanotoxicology, T.H. Chan Harvard School of Public Health)
Printing, Photography and Reproduction Industry - Gordon C. Miller (Encyclopaedia of Occupational Health and Safety -ILO)
Mitochondria as a Target of Environmental Toxicants - Joel N. Meyer, Nicholas School of the Environment, Duke University (pdf)
A research university's rapid response to a fatal chemistry accident: Safety changes and outcomes (Journal of Chemical Health and Safety)
Latest Edition of NIOSH Manual of Analytical Methods
(5th edition) Now Available - (NIOSH)
Best practices exceed ANSI Z358.1 eyewash & shower standard - (ISHN - BNP Media)
NIOSH Pocket Guide to Chemical Hazards Mobile Web Application - (NIOSH)
GHS Classification (NCBI / NIH)
Ultrafine Particles : Efficacy of N95 Respirators in Conditions Representative of Human Breathing (IRSST)
Occupational Causes of Sarcoidosis (NCBI)
Workplace Violence in Health Care - A Critical Issue With a Promising Solution (JAMA)
Formaldehyde Confirmed as Known Human Carcinogen -
The National Academies of Sciences, Engineering, and Medicine
U.S. OSHA's Final Rule to Protect Workers from Exposure to Respirable Crystalline Silica
Titanium Dioxide Classified as Possibly Carcinogenic to Humans (CCOHS)
LEAD - Training and Medical Guidelines (NIOSH)
Assessment of Occupational Exposure Risks to Sewage Workers (Epidemiology - Lippincott Williams & Wilkins)
Healing and Preventing Pain, Complementary and Integrative Approaches - (NIH, MedlinePlus)
---
Last updated February 2017
Legal Disclaimer
Access the Pinnacle Enterprises Canada Legal Disclaimer